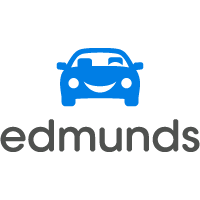 When it comes time to get your new ride and trade in your current car, rest assured that Heritage Hyundai Towson will give you the the true-market value. That's because we give our clientele the Edmunds True Market Value for their trade-in vehicle.

However, that's not the only reason why you should trade your car in with us.
What Is the Edmunds True Market Value?
While the Kelley Blue Book is a bit more well-known, the Edmunds True Market Value is a much more accurate way to appraise your vehicle. That's because it has more factors to appraise your vehicle than Kelley Blue Book. That means that you are going to be able to get the most accurate price for your vehicle.
Oftentimes, an older vehicle doesn't get its true value solely because of the fact that it's older. Despite all of the work the driver put into keeping the car in good condition, it's not getting what it's worth. With the Edmunds True Market value, the work you put into your vehicle is going to pay off.
Why Else Should You Trade With Us?
When you are looking to get a new car, like many drivers you may end up financing one. When you trade-in your car with us, you and our Hyundai finance department will work on factoring this into a finance deal that works for you.
When the trade-in value of your old vehicle goes into the financing agreement for your new vehicle, that means your monthly payments and interest rates can potentially go down. That means less money out of your pocket every month, and less money paid overall.
Here at Heritage Hyundai Towson, we will make sure you are getting the fairest deal possible as you drive off with your new Hyundai vehicle.