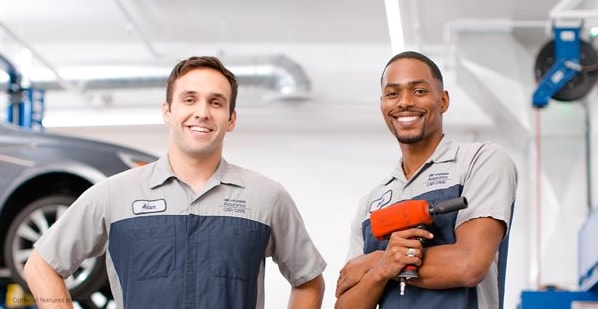 Keeping your Hyundai car in great condition isn't difficult; you just need to make sure it gets the regular service it needs. However, even if you do everything you can to maintain your vehicle, you may still find yourself needing to visit a Hyundai body shop.

These are the most common reasons why you may have to get bodywork done.
You Were Involved in an Accident with Another Vehicle
Clearly, if you were in a serious accident, your car may have extensive damage to the body that will need to be fixed. However, even minor fender-benders could warrant a trip to a body shop. They'll be able to fix dents, dings, and scratches.
You Hit Your Garage Door
Or mailbox or a telephone pole. Unfortunately, another vehicle doesn't have to be involved. Even if your accident was a 1-car affair, you may need to call a body shop.
There Was Unexpected Damage
In some cases, we don't even have to be in our cars for them to get injured. Storm damage can be a killer, especially when large hailstones come down. Storms can also cause branches or even entire trees to fall, damaging your vehicle in the process.
Rely on Heritage Hyundai Towson for Your Body Repair Needs
If your car needs bodywork, it's important to get it taken care of promptly. For one thing, there could be some hidden problems that need to be addressed. Cosmetic issues can also affect other, more important parts that can lead to a bigger repair down the road.

To have your body issues fixed by experienced professionals, get in touch with the service center at Heritage Hyundai Towson.