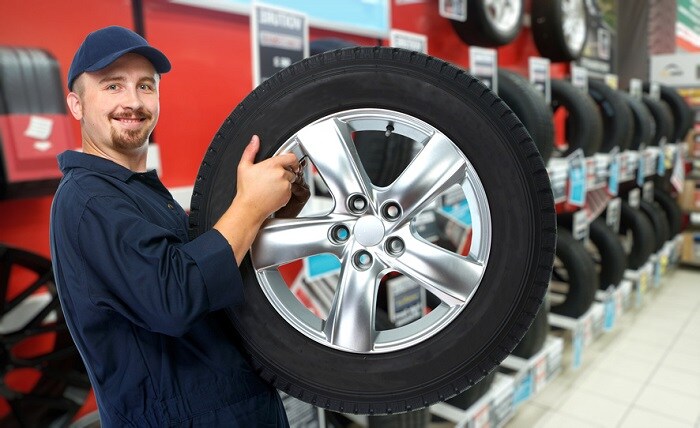 We may not always think about it, but the fact of the matter is that our tires are the only part of our vehicle that touches the road. That makes them extremely essential components. That's why proper tire maintenance is a must.
With winter right around the corner in the Towson, MD area, you must ensure your tires are healthy and prepared for adverse weather conditions and congested roads. As your trustworthy Hyundai service center, we wanted to share a few tips that you can use at home.
The main area that you'll want to keep your eye on, especially as the temperature begins to drop, is your tire pressure. Your tires need to be correctly inflated at all times to ensure your vehicle is safe and performing correctly. Whether you have a new Hyundai Sonata or Hyundai Tucson, your car is only as good as your tires. We recommend getting a tire pressure gauge and regularly checking your tire pressure. If your tire pressure is too low, you increase the effort placed on your engine and increase the risk of an accident. The same goes for overinflated tires.
The next essential area is your treads. Tire treads are vital as they keep you and your car on the road. Without proper tread length, your tires won't be able to grip the road, especially when there's snow and ice. To see where your tread lies, place a penny in your treads upside down. If you can see the top of Lincoln's head, it may be time for new tires.
Getting new tires is extremely straightforward here at Heritage Hyundai Towson serving Baltimore, MD. We've got a variety of the best brands and styles, perfect to fit your exact needs. Plus, our state-of-the-art factory is equipped to replace your tires with ease. Buy new tires before this winter at your Towson, MD Hyundai dealership.