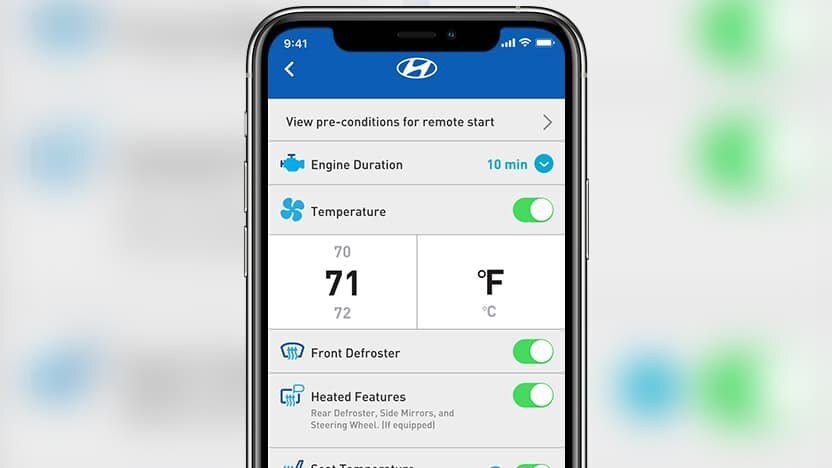 Vehicles in our modern world have to do more than simply get you from Point A to Point B. Now, they're expected to keep us safe and connected while on the road, whether we're venturing outside the Towson, MD area, or going to the grocery store.
Hyundai automakers' answer to the issue is simple. We're talking about Hyundai Blue Link®. Newer Hyundai models like the 2020 Hyundai Tuscon come equipped with Hyundai Blue Link® to make every trip more accessible and safer. We're here to help you get acquainted with this advanced system.
Basics of Hyundai Blue Link®
The in-vehicle system is comprised of a standard infotainment screen and seven buttons located at the bottom of the rearview mirror. Each button represents a voice-activated function that connects you to Blue Link®, navigation help, and even emergency services. The location of the buttons on the bottom of the rearview mirror is meant to minimize distractions.
Additionally, the Hyundai Blue Link® helps you get around. Thanks to the infotainment screen, you can get turn-by-turn navigation, restaurant ratings, and gas station locations and prices. All of this information is designed to make every single trip easier.
When you purchase a new Hyundai model, you'll get the basic Hyundai Blue Link® system for free for the first three years as part of the Assurance Package. This package includes SOS emergency assistance, enhanced roadside help, and a monthly vehicle health report. Of course, you can upgrade to the Guidance Package or the Essentials Package, which offers more features from a car finder to turn-by-turn navigation.
Heritage Hyundai Towson
To see how the comprehensive Blue Link® system integrates into your Hyundai vehicle, visit Heritage Hyundai of Towson today. We'll help you find the perfect Blue Link® package for your needs.