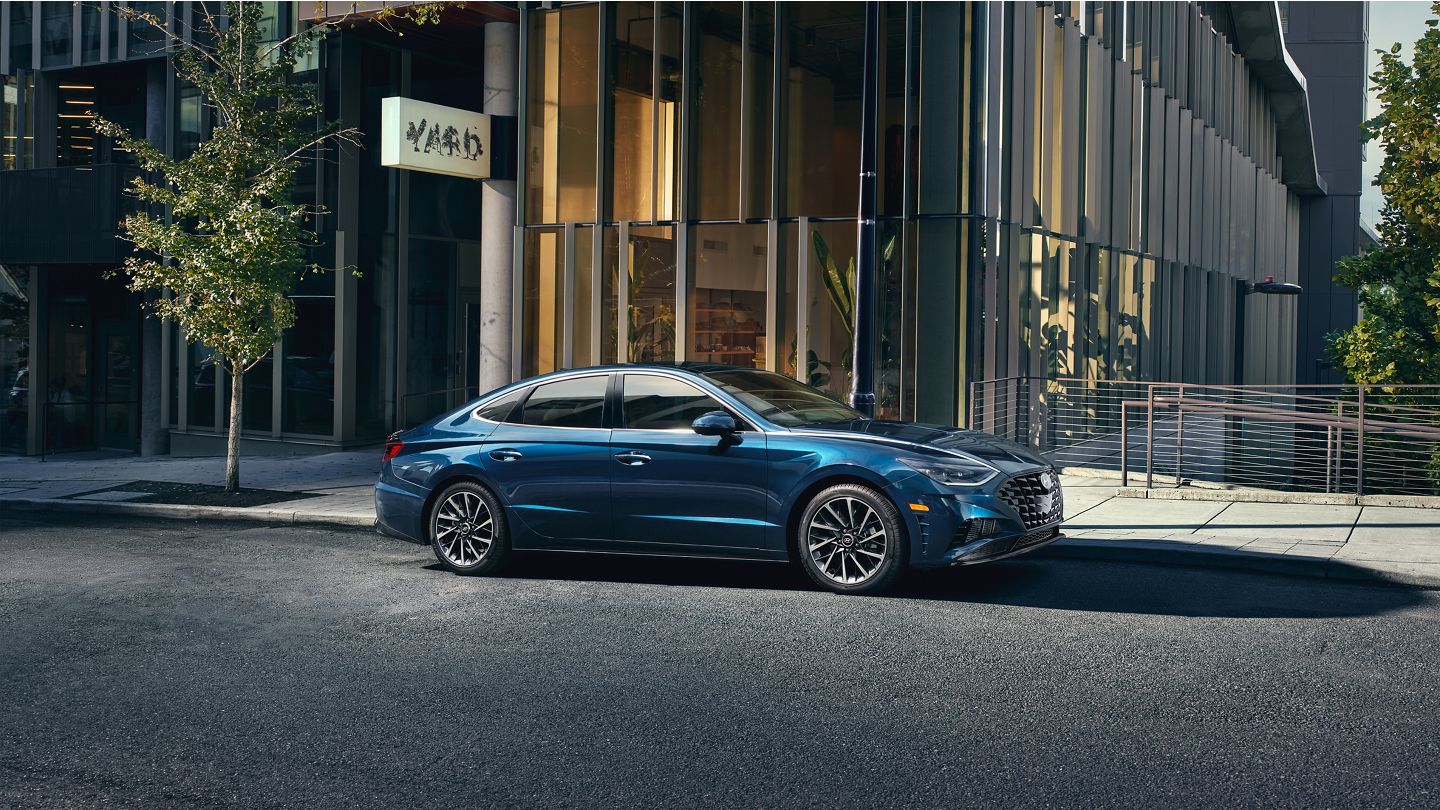 Hyundai lovers in the Parkville, MD area have a new model to love. We're talking about the 2020 Hyundai Sonata. Here at Heritage Hyundai Towson, we love the fresh 2020 Hyundai Sonata. New features for the model year include a significant redesign with a crisp look inside and out and several new technology features.
The midsize sedan market isn't lacking for options. But few of those options bring to the table what this Hyundai sedan does, especially with its fresh design and new features. From a bold new look that includes a rather sporty hood and grille to cutting-edge technological features like being able to use you your phone as your key fob, there's plenty to love in the 2020 Hyundai Sonata.
If you're shopping for a 2020 Hyundai Sonata in the Parkville, MD area, be sure to visit our Parkville Hyundai dealership so you can experience all the best features first hand. However, if you can't wait, we're happy to share some details here.
The 2020 Hyundai Sonata comes with two engine options. The base engine is a new 2.5-liter four-cylinder engine that puts out 191 horsepower and 181 lb-ft of torque. If you opt for one of the higher trims, you'll get an updated version of the turbocharged 1.6-liter four-cylinder engine that makes 180 horsepower and 195 lb-ft of torque.
As far as prominent new technology features go, there's plenty to enjoy. One new feature lets you direct your vehicle to move forward or backward using your key fob to help you fit into tight parking spaces. Accompanying this technology is the introduction of the new digital key, which allows you to access your car with your smartphone.
If you'd like to take the amazing 2020 Hyundai Sonata for a test drive, visit our Hyundai dealership serving Parkville, MD today. We'll show you everything you need to know about this spectacular car.