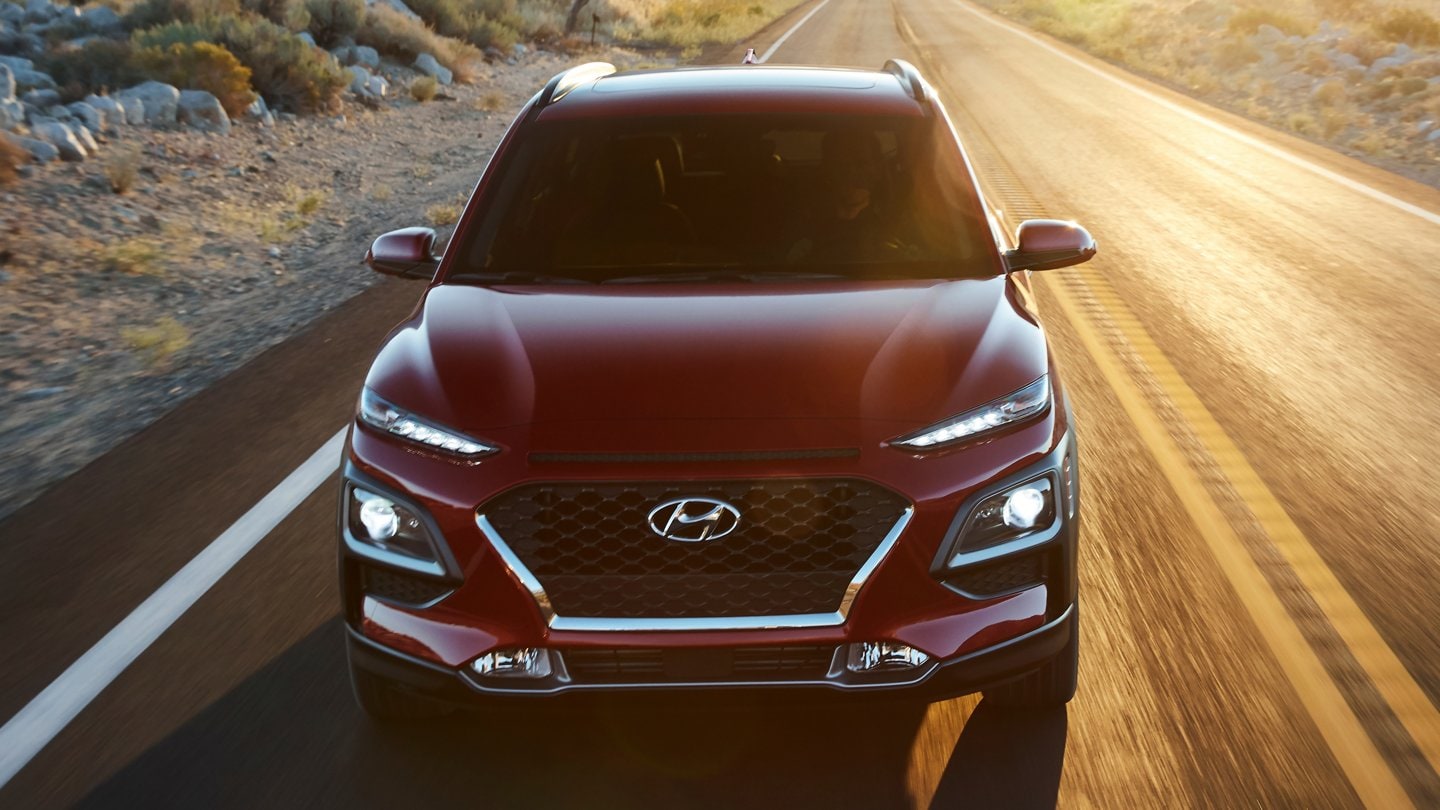 Over the years, Hyundai automakers have gone to great lengths to stand out in the highly competitive car market. They've primarily done this by providing immense value at a reasonable price point. So, if you're looking to purchase a new car in the Towson, MD area, look no further than Heritage Hyundai Towson.
Today, we want to talk about one of our favorite cars, the 2020 Hyundai Kona. Part of what makes the Hyundai Kona so unique is that it's the only vehicle that's offered with both a traditional gas engine and an electrical engine.
So, what's the difference between the two? It mainly comes down to the engine; however, there are some other differences. While the gas version of the 2020 Hyundai Kona comes in six trim levels: SE, SEL, SEL Plus, Limited, and Ultimate, the 2020 Hyundai Kona EV comes in three trim levels: SEL, Limited, and Ultimate.
When it comes to power, you have even more options than gas or electric. The first three trims on the gasoline version of the this Hyundai car come with a 2.0-liter four-cylinder engine that delivers 147 horsepower and 132 lb-ft of torque. The remaining trims offer a turbocharged 1.6-liter four-cylinder engine that puts out 175 horsepower and 195 lb-ft of torque. Meanwhile, the Hyundai Kona EV provides a 64-kWh battery pack that powers a 150-kW electric motor, putting out 201 horsepower and 291 lb-ft of torque.
As usual, you get more features as you move up through the trim levels. For example, the SEL trim (the lowest available trim on the electric model) offers features like roof rails, keyless entry and ignition, blind-spot monitoring, and more. The Limited adds LED headlights and automatic climate control, while the Ultimate adds a pedestrian detection for the forward collision mitigation system, an 8-inch infotainment screen, and more.
When it comes down to it, it's really about preference. However, if you're looking for an EV with a long-range and plenty of features, you can't go wrong with the 2020 Hyundai Kona. Shop with us today at Heritage Hyundai Towson.