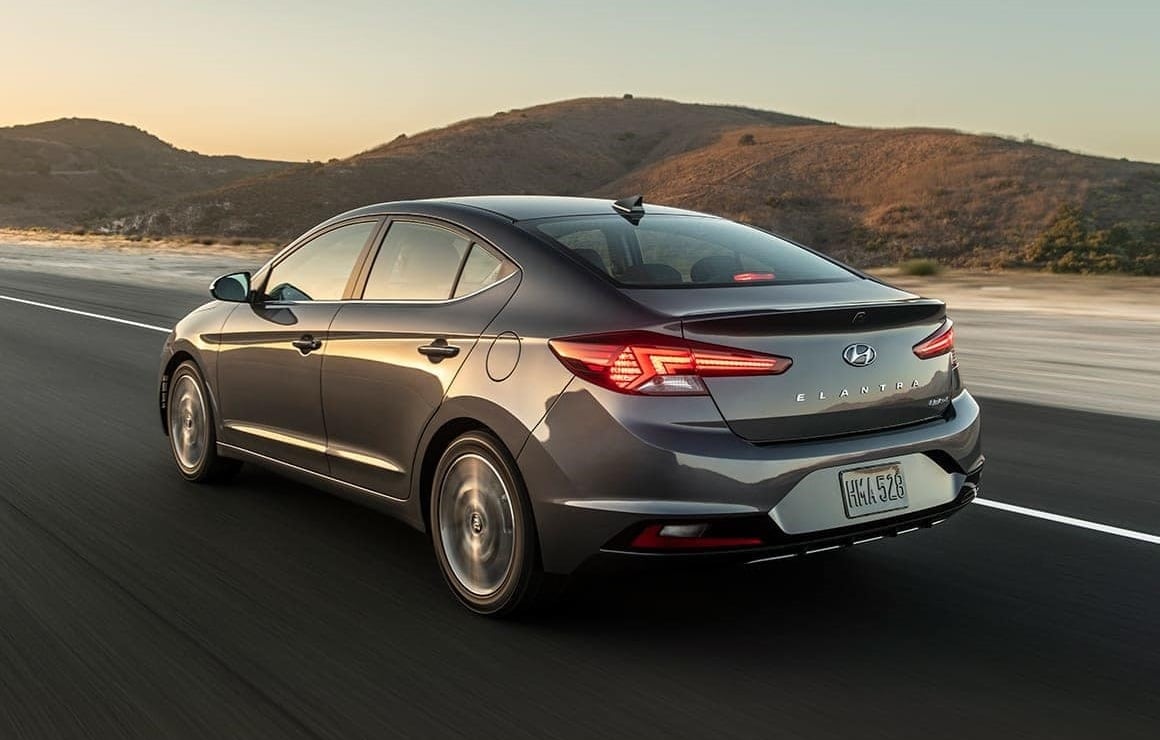 As your local Hyundai dealers in Maryland, many people turn to us to answer their automotive questions—something we're always happy to do. One such thing is why they should choose a Hyundai over a competing brand. While we have a list of reasons, we thought we'd show you through some healthy competition in a side-by-side comparison. Today, we're highlighting what makes the 2019 Hyundai Elantra a winning pick when compared against the equally impressive 2019 Honda Civic.
The 2019 Hyundai Elantra and 2019 Honda Civic come standard with a similar base engine, and while both offer turbo powertrains, the option in the Hyundai Elantra delivers a greater output. The 1.6-liter turbocharged four-cylinder churns out 201 horsepower, while the Honda Civic's in-line turbocharged four-cylinder machine renders just 174 horsepower.
Similarly, both automobiles boast an enviable list of standard comfort and convenience features passengers will appreciate as much as drivers. For example, both Apple CarPlay™ and Android Auto™ come standard in the base Hyundai Elantra trim. To get those same features in the Honda Civic, you have to step up to one of the car's higher trims; they do not come standard.
Additionally, the Hyundai Elantra comes standard with a split-folding rear seat. The Honda Civic? Its base trim features a standard folding rear seat, meaning it cannot accommodate cargo and passengers simultaneously. The Elantra also offers a hands-free smart trunk, whereas the 2019 Honda Civic does not.
To learn more about how the new Hyundai Elantra compares to worthy competitors like the 2019 Honda Civic, contact or visit Heritage Hyundai Towson today.