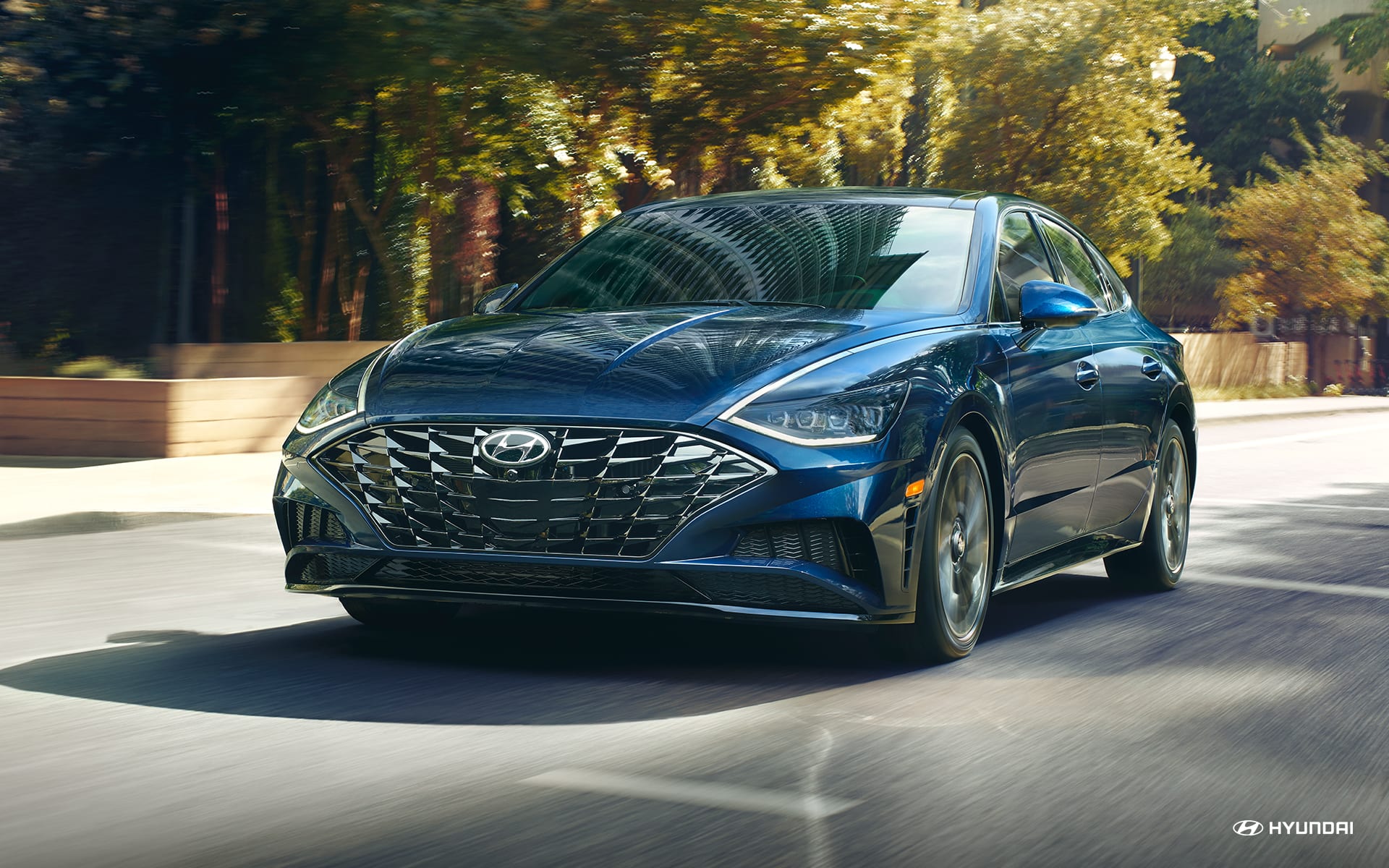 Hyundai automakers have long been known for being innovative car makers. It's in their DNA to design and build exceptional vehicles that offer something different from your standard fare. That's doubly evident in the over-populated midsize sedan segment, a segment that's faced some scrutiny lately against other, perhaps more exciting sectors like the crossover market.
However, Hyundai automakers seem to be doubling down their efforts to provide a unique and rewarding experience for sedan drivers with the 2020 Hyundai Sonata. The 2020 Hyundai Sonata is set to arrive at our Towson, MD Hyundai dealership soon, so we wanted to provide some information on this brand new car.
The first thing you'll notice about the 2020 Hyundai Sonata is that it's truly an all-new car. It's been completely redesigned inside and out. And the new model doesn't disappoint. Riding on an all-new platform, the incoming Hyundai Sonata is longer, lower, and wider than the outgoing model. The new platform also allows the vehicle to be better at absorbing collision energies and preventing impact structures from penetrating the cabin of your car.
The coupe-like profile, complete with a bold, sweeping grille and lower ride, gives the Hyundai Sonata a compelling profile that we think drivers will love. However, new looks aren't the only additions to the 2020 model. The 2020 Hyundai Sonata offers two new engines, as well. The base models come equipped with a naturally aspirated 2.5-liter four-cylinder engine that puts out 191 horsepower and 181 lb-ft of torque. Upper trims receive a 1.6-liter turbocharged four-cylinder engine that produces 180 horsepower and 195 lb-ft of torque.
Finally, inside, you'll notice that the new design is entirely driver-focused with the center-mounted infotainment display tilted slightly toward the driver's seat. The rest of the interior is redesigned to bring more comfort and space than in the previous model too. If you're interested in seeing the all-new 2020 Hyundai Sonata in person, we'll be sure to let you know when we have it in our Towson Hyundai showroom.