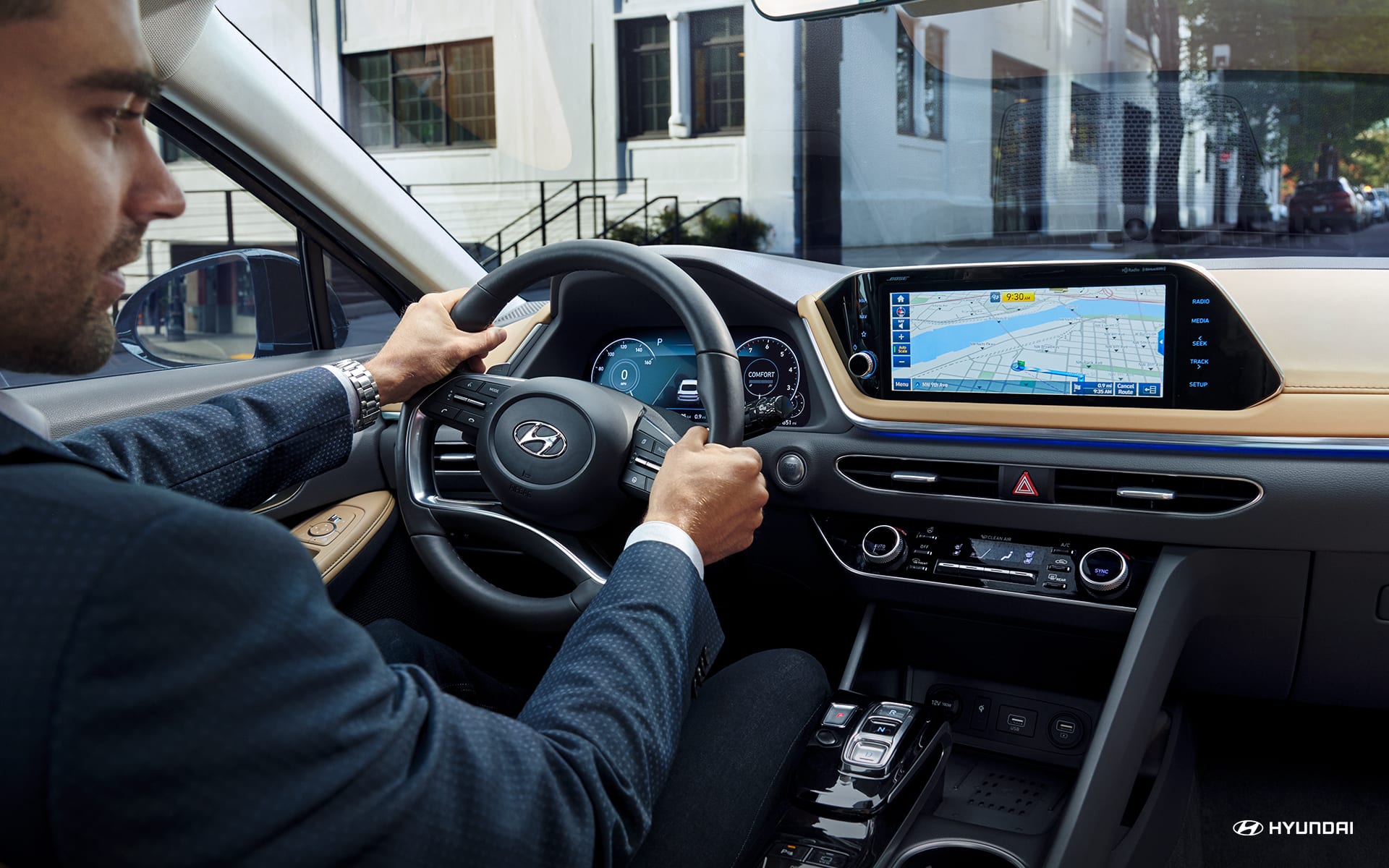 With the holiday season fully in swing, now is a perfect time to find your next vehicle here at Heritage Hyundai Towson. With so many models to choose from, the hardest part this holiday season is finding the model that's right for you. One of our current favorites here at your Towson Hyundai dealership is the 2020 Hyundai Sonata.
We love the 2020 Hyundai Sonata for myriad reasons. It starts with the full redesign that the new model receives, pushing the design envelope while still providing drivers with one of the most reliable vehicles available today. However, in your vehicle search, you've likely come across several promising options. That's why we want to compare our 2020 Hyundai Sonata to the competition.
Let's start with where the Hyundai sedan maybe loses a few points, to show we're about equality. When it comes to the engine found on the Hyundai Sonata when compared to other models like the 2019 Mazda6 and the Honda Accord, the Hyundai model is weaker. It offers a 2.5-liter four-cylinder engine that puts out 191 horsepower and 181 lb-ft of torque, which is respectable. While the base engine on the Mazda6 only puts out 187 horsepower, there is a more powerful option.
Now on to where the Hyundai Sonata excels. When it comes to safety, you shouldn't cut any corners. The Hyundai Sonata doesn't. It comes with an extremely robust suite of advanced driver safety aids and features and a comprehensive infotainment system. All models come with adaptive cruise control, forward collision warning, automatic emergency braking with pedestrian detection, high-beam assist, lane-keeping assist, lane-follow assist and driver attention warning. More features are optional. When comparing to brands like Mazda, Honda, and Nissan, no other brand offers as many standard features.
The best way to see why the 2020 Hyundai Sonata is the best option is to experience it for yourself. Give yourself a present this holiday season by giving us a visit here at Heritage Hyundai Towson.