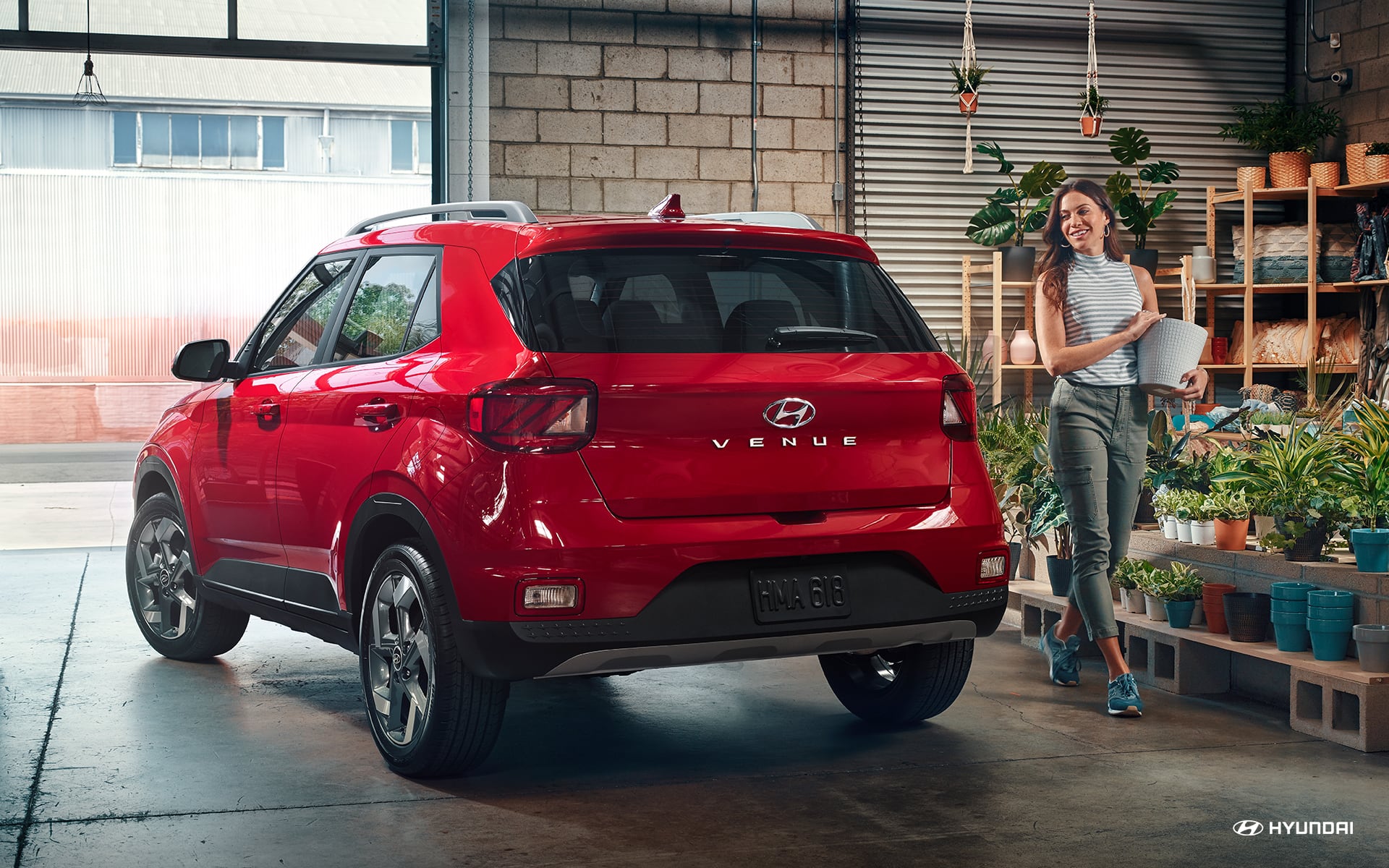 We all know about SUVs and crossovers. These vehicles make up most of what you see on the roads, even in the Towson, MD area. But you may not be as familiar with compact SUVs. Luckily, you're about to get a taste of one with the all-new 2020 Hyundai Venue, available now at Heritage Hyundai Towson.
The Hyundai Venue is a brightly colored, small SUV. It measures around 159 inches overall, which makes it a total of five inches shorter than the 2019 Hyundai Kona.
Other specs for the U.S. aren't set in stone yet. However, what we do so far, we're sharing here. The 2020 Hyundai Venue is powered by a 1.6-liter naturally aspirated four-cylinder engine paired to a CVT engine. The Smartstream G inline-four engine generates 121 horsepower and 113 lb-ft of torque. While those aren't the most significant numbers, they should play well with the size and weight of the SUV, even when loaded up.
The Hyundai Venue shares a bit of its namesake in its design. It's not for everyone, but it's meant to be a sort of venue, a thing to look at and explore. The model features stubby dimensions, a hexagonal grille, and glowering split-end element lighting. It also sits upright and appears poised to get moving.
Driving tests of the model suggest that it handles well and provides an engaging environment, giving you all its power when it can. The interior utilizes well-textured plastics to provide the car with a utility feel, but not one that's bare or uninviting — cargo room measures in at 18.7 cubic feet; impressive given the overall size of the vehicle.
We'll keep drivers in the Towson, MD area up to date on the 2020 Hyundai Venue. We'll be sure to let you know when you can take one for a test drive. For now, Visit Heritage Hyundai Towson for all your Hyundai model needs.