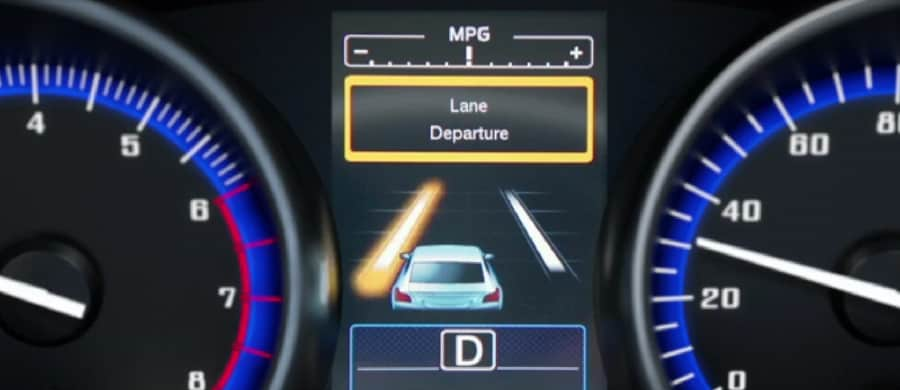 In the past decade or so, safety features have evolved a long way past seat belts and airbags. When you buy a new Hyundai car from our dealers at Heritage Hyundai Towson, you be guaranteed that it will come with a suite of cutting-edge automated safety features. The Hyundai safety suite is known as SmartSense®, and it features cameras, ultrasonic sensors, and radars that act as an extra set of eyes when you are behind the wheel. Here are three essential safety features that are part of SmartSense.
Forward Collision-Avoidance Assist: The moment SmartSense detects a slowing or stopped vehicle in your path, it will provide an audible and visual warning of a potential collision. If you fail to stop in time, the system automatically applied emergency brakes to help avoid the collision. When combined with the optional Pedestrian Detection feature, it can also detect pedestrians or cyclists in your path.
Driver Attention Warning: Available on vehicles like the 2019 Hyundai Kona and the 2019 Hyundai Elantra, helps to prevent potential accidents. To do that, it monitors driving patterns to detect drowsy or inattentive driving. Once that type of driving has been detected, it alerts you with a sound cue coupled with a warning message on the dashboard.
Smart Cruise Control: Smart Cruise Control uses radars to maintain a safe distance from the car ahead while you are traveling at a set speed. When your vehicle slows down to six miles per hour or less, the cruise control will automatically turn off. When combined with the Stop & Go feature, the cruise control intelligently reactivates if the vehicle in front of you starts moving again within three seconds of stopping.
Test drive a new Hyundai vehicle equipped with these safety features over at Heritage Hyundai Towson.