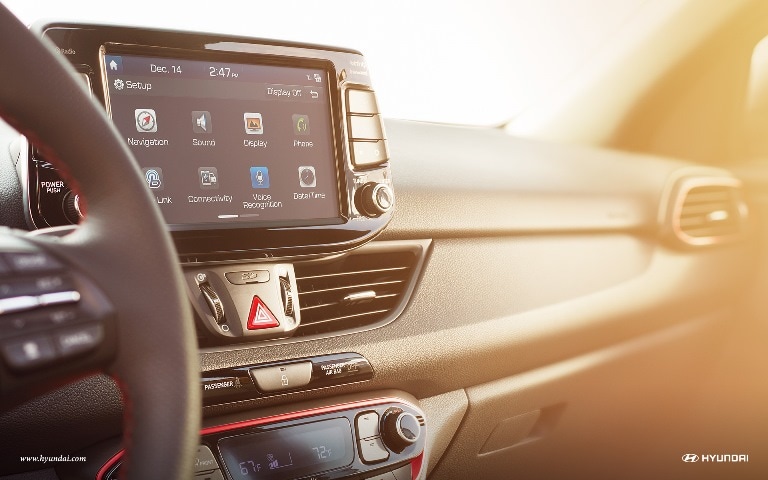 Keeping up with modern technology is a requirement for providing Towson, MD drivers with quality cars. At Heritage Hyundai Towson, your home for new Hyundai cars, we take pride in meeting and exceeding that requirement.
Remote start apps
Being able to access and start your car without your keys may seem like a small convenience. But, when you find yourself with your phone and without your keys, it will likely seem like a much bigger deal.
Self-Driving
Wouldn't it be nice to have a personal chauffeur built into your car? It's a premise that shows up in many movies about the future, but it is closer to being a reality than you might think. Frankly, it is a reality right now, just not a commercially available one. That too, is likely to change in the very near future. You can see the fingerprints of self-driving technology on many of the semi-autonomous features available today.
Steering Collision Avoidance
One of those features is steering collision avoidance. It improves upon the already ubiquitous feature of forward collision braking. In an emergency, by the time the forward collision system deems it necessary to apply brakes, it could be too late to completely avoid an incident. With autonomous steering control, the system can automatically move you the car out of the way.
Cameras
Modern cars already have various cameras, most to help with parking. Some newer models are adding internal cameras to allow drivers to remain aware of what's going on in the backseat without turning their head from the road. This is an ideal function for parents in larger vehicles like the 2018 Hyundai Santa Fe.
You can discover all the ways we are innovating here at Heritage Hyundai Towson when you come in to test drive our great Hyundai cars.