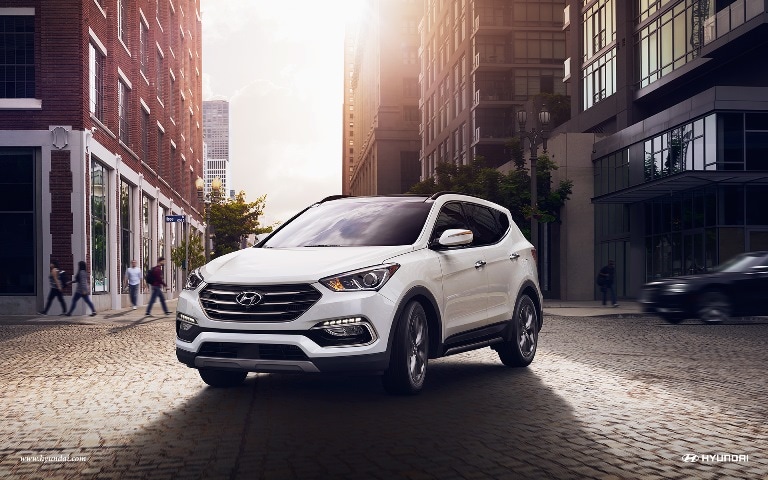 In the past, when families near Owings Mills, MD were shopping for a family-friendly vehicle that was safe, fuel-efficient, and spacious, they usually chose a minivan. However, times have changed and now SUVs and crossovers are the most popular family vehicles on the market. Their quick rise to prominence have left some drivers wondering what the difference is between a crossover and an SUV. Here at Heritage Hyundai Towson, our friendly dealers are happy to explain what sets these vehicle types apart, as well as get you behind the wheel of some Hyundai SUVs and crossovers.
According to some experts, the traditional difference between SUVs and crossovers is related to the platform that the vehicles are built on. Crossovers are built on the same platform as sedans, while SUVs are built on the same platform as trucks. As a result, crossovers use a unibody architecture, which means that the body and frame are one piece. In contrast, SUVs use a body on frame design, meaning the body is built separately from the frame and placed together later.
In recent years, the lines between crossovers and SUVs have begun to blur, as traditional SUVs are now being built on sedan platforms. A simpler way to think about it is that crossovers, such as the 2018 Hyundai Kona, are smaller, typically five-passengers, and are built with city driving in mind. They're good for active urban families who require top-notch entertainment and fuel-efficient engines. On the other hand, SUVs like the 2019 Hyundai Santa Fe are larger and built to handle the toughest terrain and come standard with all-wheel-drive systems.
Get behind the wheel of a crossover or an SUV here at Heritage Hyundai Towson today!