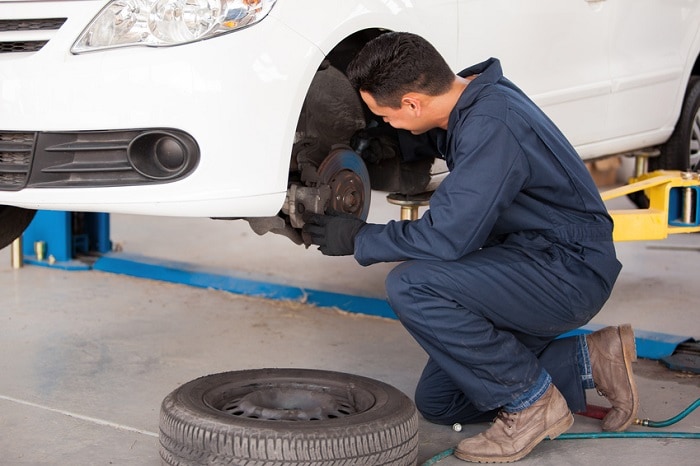 Did you know that August is National Brake Safety Awareness Month? While we typically spend time talking about all the great features, efficient powertrains, and comfortable interiors found on new Hyundai cars here at our Hyundai dealership serving Baltimore, MD, it's important that we take some time to focus on one of the most essential safety components of your Hyundai vehicle: brakes. It's absolutely essential that you keep your brakes in good condition, and throughout the month, we'll be offering Hyundai service specials on things like brake inspections and brake tuneups.
During National Brake Safety Awareness Month, the Motorist Assurance Program is encouraging drivers all over the United States to bring their vehicles into their local service centers for a brake inspection. As we start to head into the fall and winter season, it's vital that you have the reassurance that your brakes are in good condition. Our team of friendly mechanics recommends that you have your brakes inspected on a yearly basis at the very least. If you're noticing the first signs of a brake problem, it's essential that you bring your car in immediately before the problem gets larger and more expensive.
Another aspect of National Brake Safety Awareness Month is having our mechanics educate local drivers about how the brake system works. Behind every wheel of your vehicle is an intricate brake system that begins to work when you first hit the brakes. The cylinders then supply brake fluid to your brake calipers, which then power the brake pads. Pressure from the brake pads is then applied to your rotors, which bring your vehicle to a complete stop.
Head on over to our dealership to see how we can help you save money on trusted brake service.