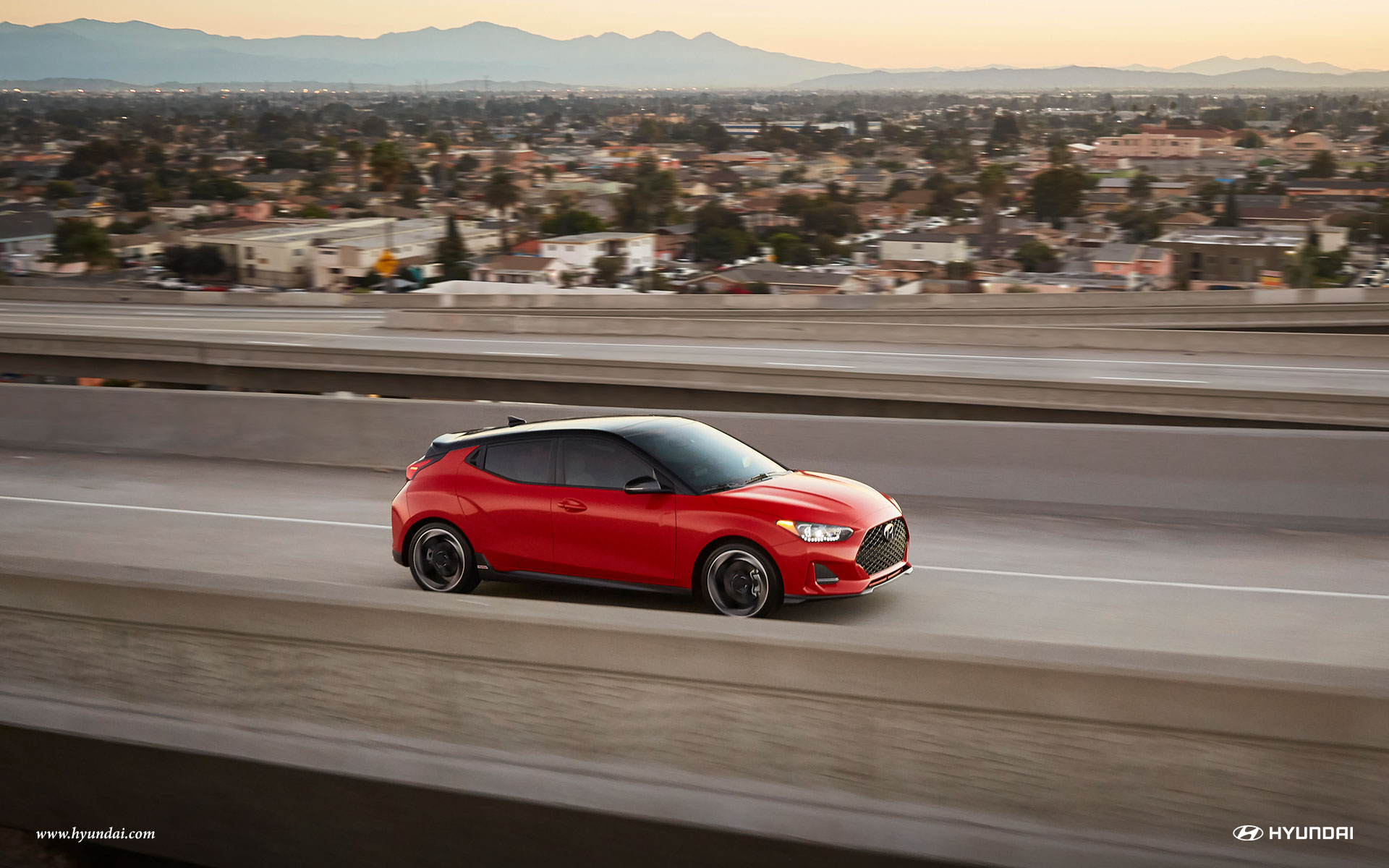 Longtime Hyundai fans may recall the first Hyundai Veloster, which first hit the streets back in 2012. While the vehicle gained a cult following, it was pulled out of production by the automaker. Now, after several years of tweaking and improvements, this unique Hyundai model is set to make a triumphant return for the 2019 model year. The car has been sighted in Detroit, and it's scheduled to hit the lot of our Hyundai dealership serving Baltimore, MD in the coming months.
Now, if you haven't had the chance to experience the Hyundai Velostar before, this vehicle has a popular two-plus-one door body design, with an extra right-side door to give easy access to the small car. While the exterior of the upcoming model is similar to that of the old model, there are several large differences, including pronounced air curtains on the front fascia, a retooled grille, larger fenders, and a more stretched look. Looking under the hood, the standard engine on the 2019 Hyundai Veloster will be a 2.0-liter four-cylinder engine that runs on an Atkinson cycle for better fuel efficiency. Both a six-speed manual and a six-speed automatic transmission will be available. The available Turbo model will come packed with a 1.6-liter turbocharged four-cylinder engine good for 201 horsepower and 196 lb-ft of torque.
When it comes to technology, the upcoming new Hyundai model will contain the latest-generation Hyundai infotainment suite. You can expect features like Hyundai BlueLink® , Android Auto™, Apple CarPlay™, and app integration capabilities on a 7-inch color display. Safety features are plentiful and include forward collision warning, automatic braking lane-keeping assist, high beam lighting assistance, and driver attention warning systems.
Look for the 2019 Hyundai Veloster to hit our lot in the coming months!