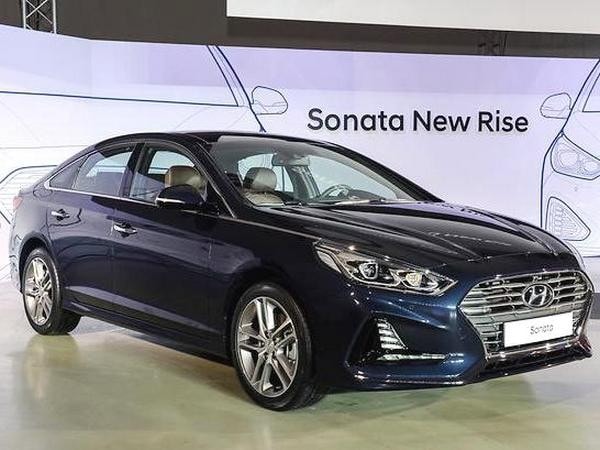 When the Hyundai Sonata was given its generational upgrade back in 2009, the automotive world was absolutely blown away by how the Fluidic Sculpture design language presented itself in the sleek, modern lines that adorned the sides of the car. Now we find ourselves almost a decade later, and the 2018
Hyundai Sonata
still is generating buzz for its aesthetics, as is the 2018 Hyundai Elantra. In fact, both models recently were given International Design Excellence Awards® by the Industrial Designers Society of America, proving that all this hype for Hyundai aesthetics has some real truth to it.


"We are building a variety of charismatic characters for each segment to make Hyundai Motor to be the most loved brand in the automotive industry," said Sangyup Lee, Head of Hyundai Styling. "Hyundai Motor will keep developing more distinctive and creative design."


The most recent versions of both Hyundai sedans are a little more understated than their boldly unique predecessors, but that doesn't mean they are any less attractive. The 2018 Hyundai Sonata, for example, is more sophisticated in its most recent iteration, with an updated grille, new vertical LED lights, and an overall longer, sleeker appearance than past models.


The 2018 Hyundai Elantra, meanwhile, actually is more aggressive than its predecessor, with tenser lines, a new cascading grille design, and what the automaker calls a "clean European style."
We are incredibly excited about both vehicles here at Heritage Hyundai Towson, and we know our
Towson Hyundai
customers are right there with us. If you'd like to see just how lovely these vehicles are in person, come pay us a visit and see for yourself up close just why these cars are so worthy of winning awards for their looks!