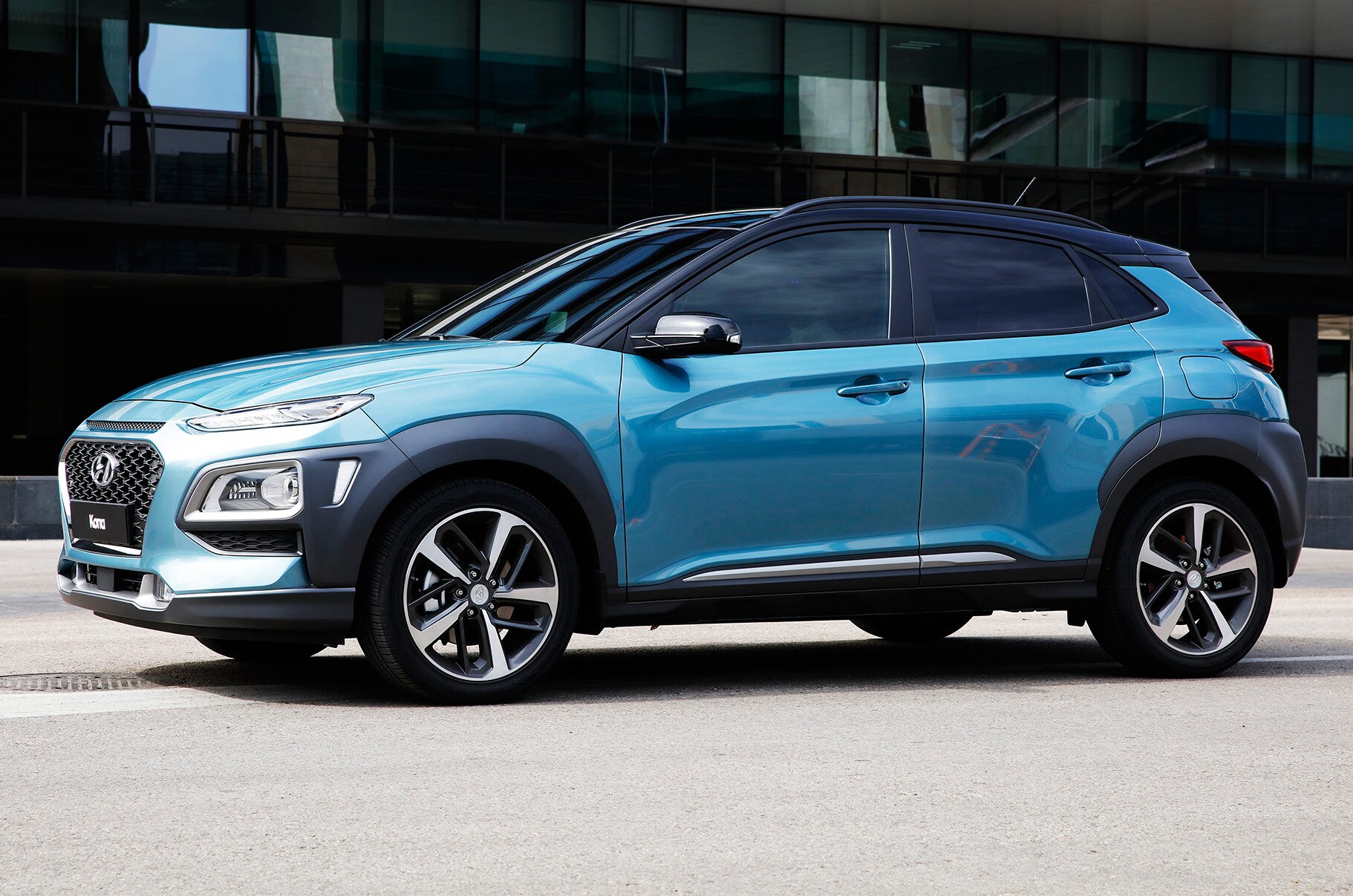 If you've been waiting for a new Hyundai SUV crossover, Heritage Hyundai Towson, your Hyundai car dealers serving Baltimore, MD, is happy to report that the wait is over. Meet the 2018 Hyundai Kona.
The first thing you'll notice when you look at the 2018 Hyundai Kona is its sleek and unique design. It is that design that helps it stand out of an ever-growing pack. But it is far from just a pretty face--the 2018 Hyundai Kona possess the performance and technology that Hyundai cars are known for.
An available wireless charging station is just the tip of the iceberg when it comes to the technological innovation found in the 2018 Hyundai Kona. The 7-inch touchscreen compatible with both Android® and Apple® devices allows you to bring your favorite apps wherever you go.
On the performance side, you can take advantage of available all-wheel drive and multi-link rear suspension, to set out off-road, even on unforgiving terrain. The available heads-up display lets you keep your focus on the road where it belongs without missing out on vital information. The 2018 Hyundai Kona offers the power you've come to expect from Hyundai SUVs, just in a smaller package. This achieved with the available turbocharged 1.6-liter engine.
The 2018 Hyundai Kona comes in four different specifications. You can choose from the SE, the SEL, the Limited and the Unlimited. Choose the specifications that best suit your needs.
Whether you plan to haul camping equipment into the woods, or just want a beautiful vehicle to drive to work every day, the 2018 Hyundai Kona has the versatility to handle whatever you throw at it. We here at Heritage Hyundai Towson can't wait for you to see this amazing machine in person. Stop in for a test drive soon!